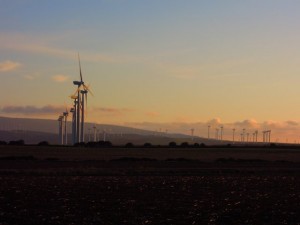 According to the traditions of the East, there are two ways to diminish your ego. One is to surrender your Self to The Whole and play your part as a father, son, hair-dresser–whatever—to the fullest extent possible. The other way is to travel. As you wander through unfamiliar lands where no one knows Who You Are, you'll eventually lose track of your self. This is one of the ideas behind the wandering mendicant
I won't pretend I've become wandering mendicant–unless mendicants are permitted margaritas and leather knee high boots–but like these drifters, I've been traveling long enough that my identity has faded and my sense of home whittled to where my Stuff is: a 10 x 10 unit at Store-A-While in Ashland, Oregon.
I sometimes get nice emails coaxing the adventure onward. They are full of words like "inspirational" and "motivating."
These emails are good reminders. Indeed, unless taken under the duress of exile, to travel is an undeniable privilege, and sometimes an act of courage. Doors open and remarkable people breeze through—like a Mexican popstar, a sculptor in Paris. The world offers up its treasures.
But it would be a lie to say that travel puts one in a permanent state of enchantment.
In fact, right now I'm writing this blog from Tarifa, Spain feeling less-than-adventerous. Tarifa is the southernmost part of Europe, at the very end of the road. Just nine miles from its wind-whipped shores, across the shimmering Strait of Gibraltar, lies the Icon of Adventure Travel: Africa.
On the horizon is the outline of Morocco's Rif Mountains where tribes hand roll couscous and handweave kilims in hillside villages. I can see across to the port of Tangier where spices piled into rust-colored cones are sold from street stalls. Normally, my curiosity would snake toward the flute-song of all the exotic prospects. Today, for whatever reason, it is not.
Millions of dollars in marketing lead us to believe that we would feel less agitated if we could just stretch out on the bow of that sailboat off the Grecian Isles, sink into the warm waters of a Turkish spa, or get our chopsticks around that pretty little Dim Sum on the rooftop restaurant in Hong Kong.
That may be true of a two-week vacation. But long-term travel is just like everyday life: it goes through cycles, and one of them happens to be disenchantment.
 Tarifa in the off-season is a fitting place to bottom out. I wonder if in some part the place isn't responsible for this somber state. Its nonstop "levante" winds are known for a stirring an agitation in the air and in the mind. In fact, the town has a sinister claim to fame: word on the street is that it has the highest suicide rate in Europe.
Mountaintop wind turbines churn on the horizon, their stature ecological yet somehow haunting. The remains of medieval walls crumble near the port, moody and atmospheric. The leftover architecture of Moorish invasions is juxtaposed with rows and rows of empty cashquick apartments— cheap boxes to house the summer influx of kiteboarders that swell the town's population from 15,000 to 100,000.
I force myself out on Tarifa's empty streets in the afternoons, walk past shuttered storefronts while dark clouds mushroom overhead and seek refuges. In the laybrthine medina, a few cafes are open and inside them are a few warm hearths of community and coffecups. I peer inside and recall what it feels like to be a local.
When I find myself cut off from these insular social circles, travel can feel reduced to the machinations of eating and sleeping in different settings. The world flattens into pretty landscapes, impressive paintings, and facts to finger like shells. No doubt, it's beautiful, but unless you penetrate these surfaces, you begin to inhabit your life in the third person—are neither the cause nor the effect. The very laws of physics seem to grind to a halt: I push on the world, and yet nothing seems to move. I have written about this sensation before.
"Things can feel stale at home, too" a friend reminds me from rainy Oregon.
The cure, I know, is just to wait. Something happens. It always does.
We'll breakdown in some obscure town and suddenly be following a local to a secret waterfall while the tire gets repaired. Or we'll be invited to a chalet in the Rhone Alps to eat local Camembert and drink wine deep into the night. Opportunities open out of nowhere: I got to teach travel writing at a quirky bookstore along the Seine, lucked upon a dog-care gig in central Amsterdam, and have scored house sitting jobs on every hill in San Francisco—all because we are up for it an available. We are thrilled on a regular basis by the kindness, generosity, and serendipity of the road.
But for the past couple nights in Tarifa, that kind of travel magic feels elusive. I've been waking up to the wind whirring through the scrubby landscape outside the windows. The glass shutters in the panes. The darkness feels deep. In the morning I walk my No-Self to a café and order a coffee from a barista who doesn't greet me by name and doesn't make it exactly the way I like it.
Buddhists say that every road will eventually lead to disillusionment, even if that road is in the Bahamas. The knowledge of this lies deep in the bones of every long-term traveler.
So, if this is the case, why not just stay home and spend my money on local produce? On days like today, I'm not sure. Maybe I suspect that sitting still somewhere would do no good. It's time–not place–that makes the difference. Moods pass just like mileposts do.
So if I fasten my jacket against the levante and wait.
Happy Note: Since this writing the "Something" happened:  We met Juan at the nearby paragliding launch and he is rapidly networking us into Tarifa's social world.  We tangoed last Monday and helped prepare a community feast at the local Eco-Center. We're even signed up for next week's CSA delivery. A box of local produce awaits us on Tuesday.